2: Healthy workplaces for all ages
What is age management?
refers to management of human resources with an explicit focus on the requirement of an ageing workforce. is holistic, intergenerational and life-course oriented.
Benefits of
Proactive management of age-diverse workforces is good for both workers and organisations. The benefits of for workers include:
Better motivation;
Greater job satisfaction;
Better work-life balance;
Increased performance of all age groups; and
Maintained and throughout the whole career. 
The benefits and opportunities that offers to organisations are:   
Securing labour supply and anticipating skills/talent shortage;
Avoiding the expensive loss of skills and experiences;
Reduction in turnover and reduced costs for recruitment;
Positive succession management when individuals do retire; and
Taking full advantage of strengths and talents of different age groups, including tapping into the networks, expertise and experiences of mature workers.
Elements of
The following figure presents the different elements of . Below you can find short descriptions for each of the elements as well as links to further information.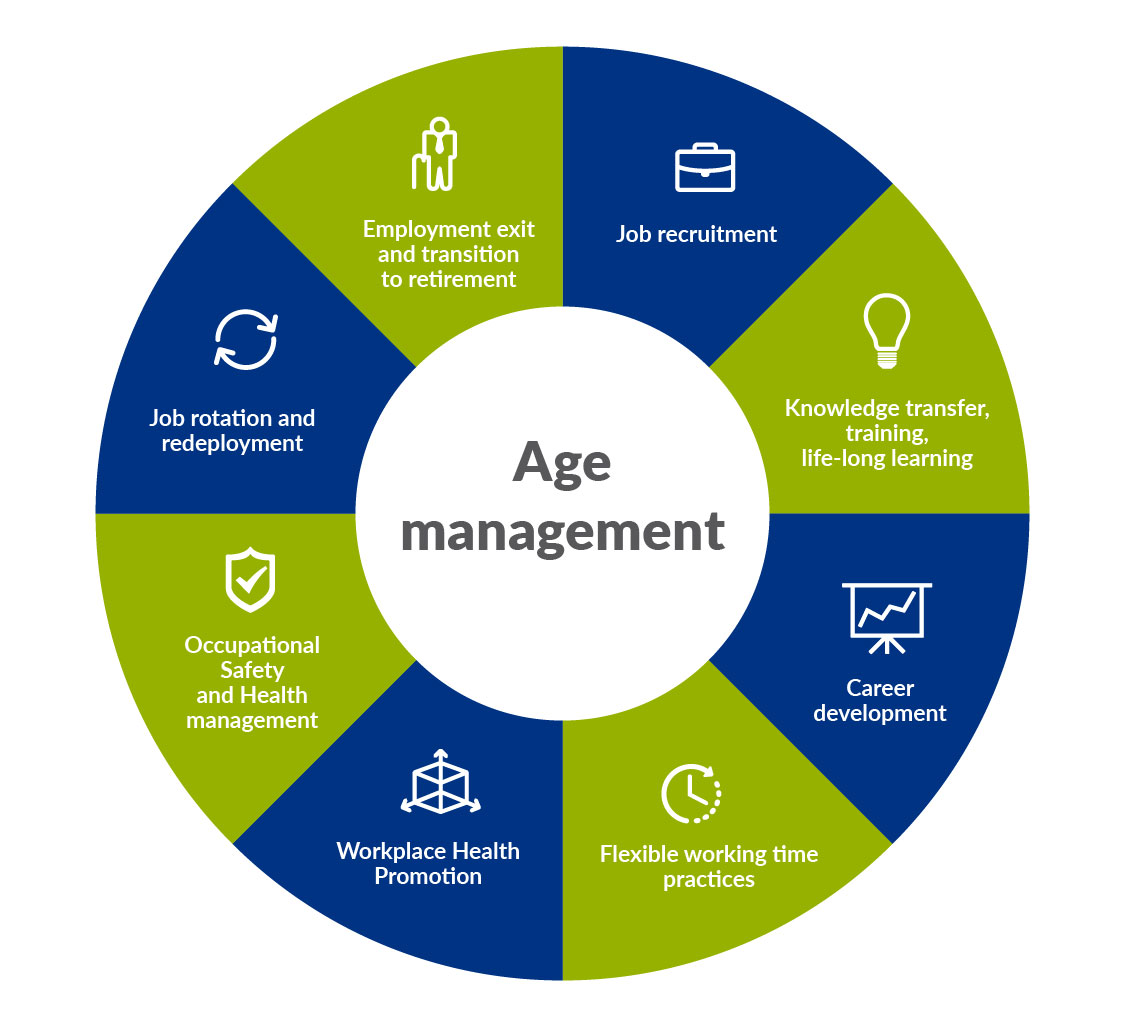 Since 2014, all employees who have been employed with the same organisation for 26 weeks or longer are entitled to ask for flexible working which can include home working, part-time working, flexi-time, or shift work.  The employer has to consider each request and have a sound business reason for rejecting any such requests. 
The next section focuses on occupational safety and health management as part of , and discusses age-sensitive and workplace adaptations.