2: Healthy workplaces for all ages
What is age management?
refers to management of human resources with an explicit focus on the requirement of an ageing workforce. is holistic, intergenerational and life-course oriented.
Elements of
The following figure presents the different elements of . Below you can find short descriptions for each of the elements as well as links to further information.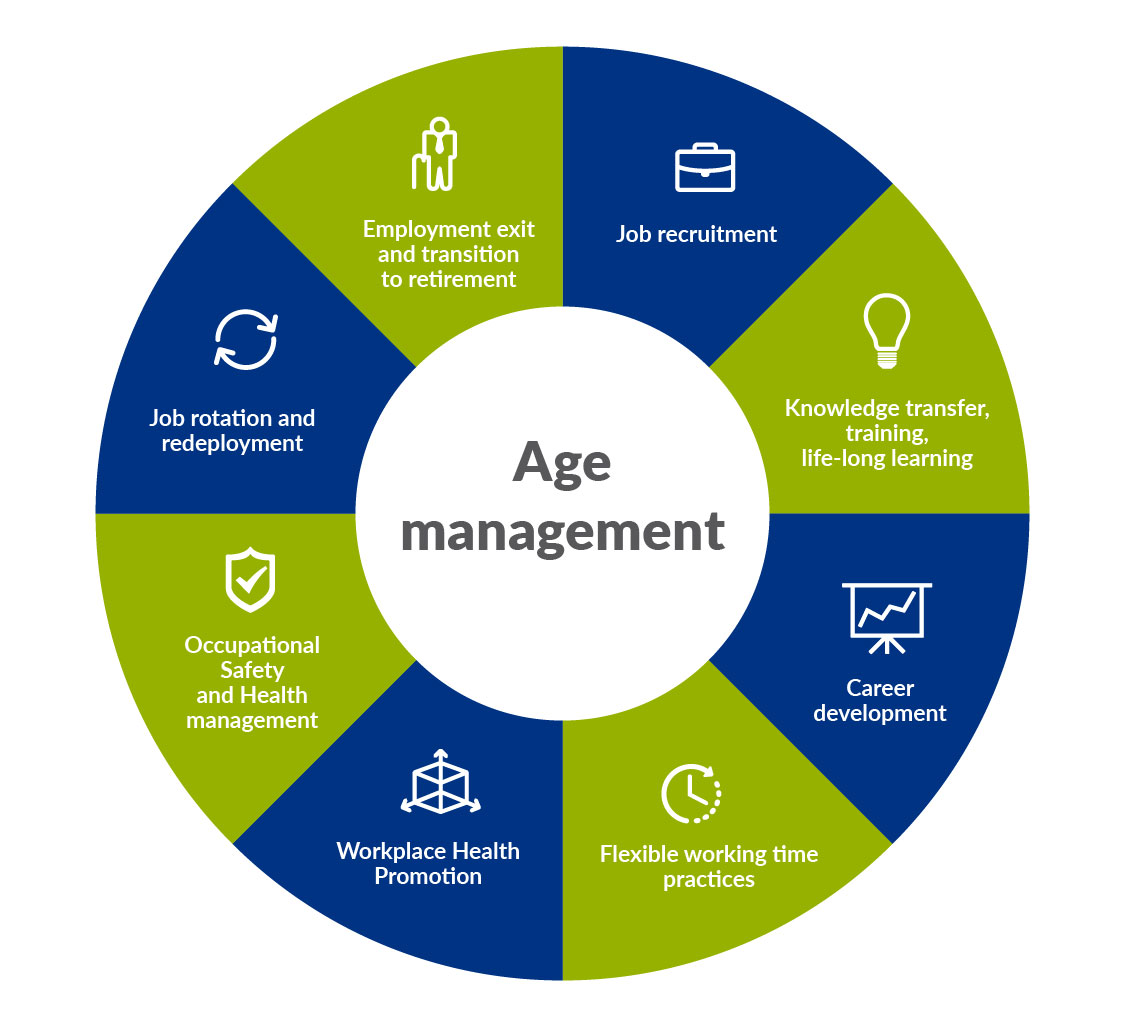 In the UK, the National Institute for Health and Care Excellence (NICE) have updated their guidance on management practices for workplace health to include guidance on managing older employees.  The guidance is aimed at employers, managers and line managers with a view to improving workplace health.   
The next section focuses on occupational safety and health management as part of , and discusses age-sensitive and workplace adaptations.