2: Healthy workplaces for all ages
Work ability model
can be described as the balance between the resources of the individual on the one hand and work related factors on the other. Personal resources consist of health and functional capacities (first floor), competence and skills (second floor), and values, attitudes and motivation (third floor). Work comprises work content, work environment, work organisation, and leadership (fourth floor). The stairs between the floors highlight that the different dimensions of interact with each other.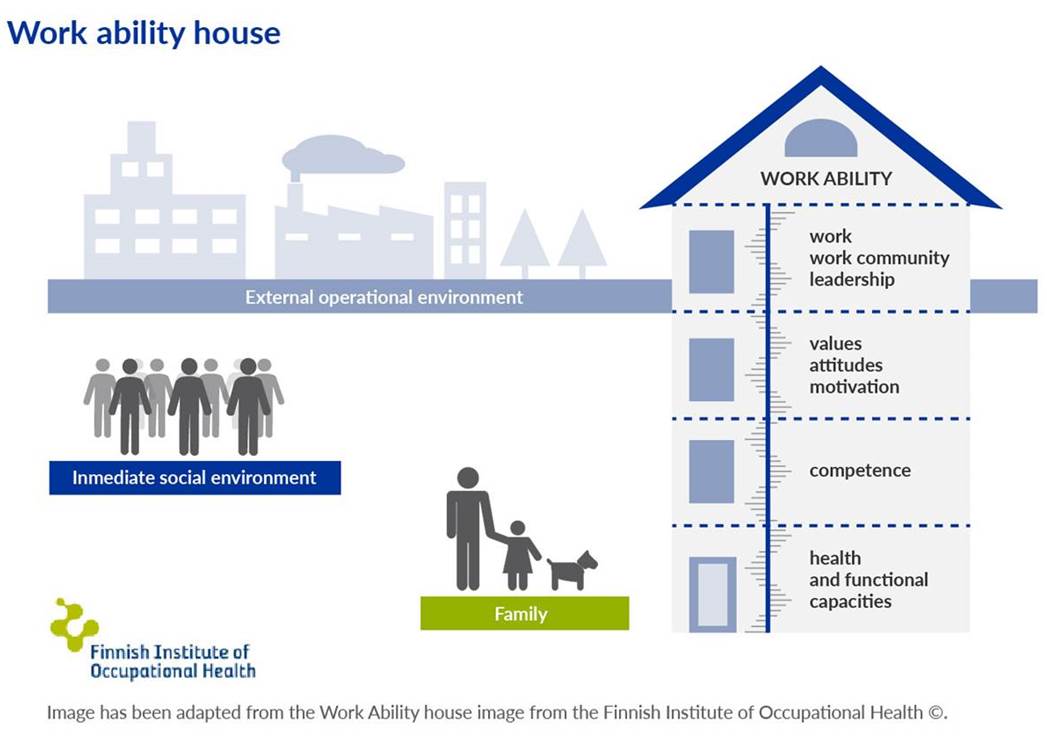 Thanks to our sponsors - custom essay writing service BrainyBro.com - term paper writing service for students that works!
Personal resources change, for example, with age, whereas globalisation and new technology have an impact on work demands. The factors affecting are therefore continuously changing. To ensure good throughout working life, measures need to be taken in all dimensions of – health, skills and competences, and motivation. The maintenance and promotion of requires good leadership and cooperation between employers, managers, supervisors and workers.
is also influenced by the environment outside work. Family and a person's close community can also affect a person's in many different ways throughout the life. Therefore, ensuring work-life balance is important. 
Society and the operational environment create the infrastructure, services, and rules that can support organisations in maintaining and promoting .